7 tags
1 tag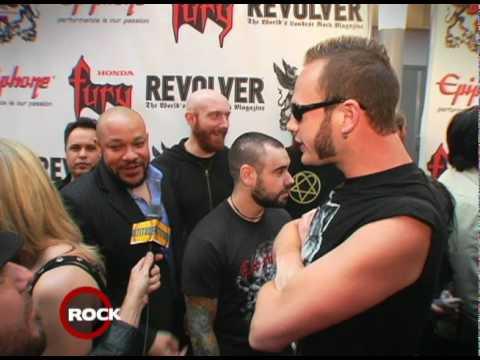 band member look alike dating service can this be a thing?
Brutal death metal bands should write songs based on murders from CSI. They'd practically write themselves.
The Half-Naked Dave Mustaine Master Post
dave-gaystaine: You are fucking welcome thx
4 tags
Things I probably shouldn't yell at Dave Mustaine...
i-lost-you-to-the-summer-wind: So how about that election? Wait, this isn't a Metallica show? Where's Lars? Play Master of Puppets! Call James!   You mean things you most definitely should yell at Dave Mustaine tomorrow.
1 tag
5 tags
WHY IS PANTERA ON MTV's COLLEGE RADIO COUNTDOWN?!
4 tags
Anonymous asked: btw it's quote gesture fenriz not fenriz the comedian
5 tags
6 tags
5 tags
1 tag
Haven't posted in a while
but is anyone seeing Korpiklaani tonight at the Observatory/Galaxy? I'll be the tall white guy with a band t shirt and long hair.
3 tags
2 tags
3 tags
3 tags
4 tags
dear hipsters,
hamburger-time-is-my-business: mustaine: isuspectheinousfuckeryisafoot: if you can't tell me the name of your favorite song, don't wear the damn bands t-shirt. of course i can name my favorite song! my favorite song is battery by led zeppelin I like Teenage Wasteland by the Pink Floyds. I'd have to go with Enter Sandman by Pantera
Watch
deathfagnetic: hamburger-time-is-my-business: pizzaforpresident: Washing Machine Tribal Beat "What happened Lars Ulrich?" That's so rude and not even funny. I'm sure that washing machine was totally insulted.
megabutts
sniikt: Butt sells… but who's buying? butt wars Butt 18 Five butts Butt was the cure Tornado of butts Butt patrol Addicted to butts Symphony of butts Sweating butts Butts in your mouth Buttgame Architecture of Butts 44 Butts Rust in Peace…Butts This was my Butt Butts of War
"Back in my country, my president… he's trying to pass a gun ban, so he's staging..."
– Dave "I'm a fucking idiot" Mustaine Seriously dude, you need to learn when to shut your mouth. (via greenwolfmusic) I dunno…is this going beyond humor into the just plain sad?
1 tag
World's Youngest Metalhead Shows Her Dedication!
"Discovered by the Germans in 1904, they named it San Diego, which of course in..."
– Dave Mustaine, trying to impress James Hetfield with his accurate and thorough knowledge of San Diego (via incorrectdavemustainequotes) Follow this blog! So funny!
6 tags
truesoprano: Lars Ulrich thinks Pantera is a thrash band >Lars Ulrich >Thrash
just listen
Reblog if you're a Megadeth fan that
truesoprano: supports gay marriage doesn't think Obama is a terrible president supports gun control doesn't think the government is oppressing us because I've completely lost faith in this fandom
Anonymous asked: Unggggghhhhh James Hetfield is such a DILF!!!!!!!!!!!!
4 tags
5 tags